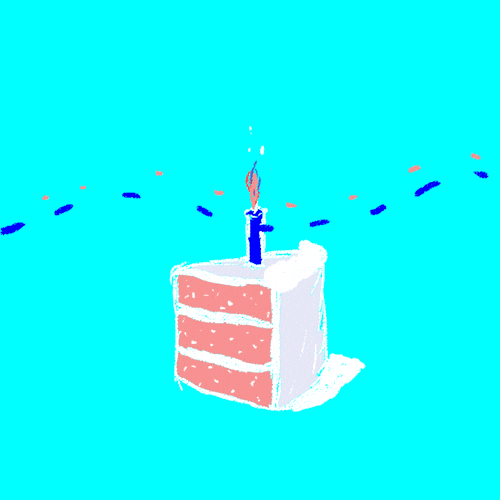 It's my birthday! Wow. That means it is August and summer is fleeting. It also means I am another 365 days older. This marks the beginning of my 19th year. Time really does fly by so fast. It's crazy to think I'll be starting my second year of college already. But we all have to start somewhere, and this past year has been a whirlwind of firsts:
I started the Pore Over the Pages book blog.
I started the Pore Over the Pages Twitter account.
I started the Pore Over the Pages bookstagram.
I declared my English major.
I declared my Writing minor.
I declared my Spanish minor.
I finished my first year of college.
I passed all of my college classes.
I got a job at my university's writing center.
I hosted my first giveaway (7/25/16 – 8/15/16).
I made new friends whom I am very grateful for.
I got a new car. I named her The Grey Lady (Harry Potter reference).
I participated in my first Twitter chat(s). The #bookhunt and #MTN17 both hosted by Rachel from @yaperfectionist and A Perfection Called Books. I also joined the #BHPChat by Emily (@Emren and Emily Reads Everything) and Sarah (@thebooktraveler and The YA Book Traveler).
I started using a planner. I would recommend it; planners are so useful for keeping track of tasks and time. (Obviously.)
I had my first roommate. (Fun fact: I am an only child.)
I have started adulting. Blah!
I have read so many amazing books! Here are some of my reviews.
I quit karate after almost 10 years. It was bittersweet, but it was time.
I got a pet bird. She's a parakeet. Her name is Camry. (Yes, I know Camry is the name of a car.)
To celebrate, I am hosting a giveaway! See details below.
Giveaway
It's time to celebrate my birthday…which means presents! So, because I love you all as much as I love Harry Potter, I am giving away the new HP book release. One (1) winner will receive:
One (1) Harry Potter and the Cursed Child hardcopy book
One (1) Target exclusive 18″ x 24″ scholastic HP poster
My blog giveaway rules apply to this giveaway. Read my policy before you enter.
US only.
Starts: 8/5/16 at 12:00 EST
Ends: 8/15/16 at 12:00EST
Enter here: Rafflecopter Giveaway
Winner: Serena
{ Birthday list idea: https://arcticbooks.wordpress.com/2016/07/02/its-my-birthday-giveaway/
Gif: http://giphy.com/gifs/animation-birthday-cake-3o6ZtnyAPZc9bcsxYQ }